About us
Our Company
The Advantage Group of Finance Inc. is a well diversified, independent financial planning organization dedicated to the process of understanding and fulfilling the needs of our clients in a spirit of caring and excellence.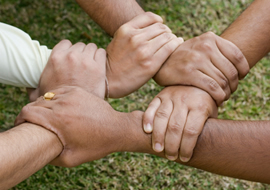 Our Mission
To be the most trusted professional advisors, providing our clients with comprehensive advice, outstanding service and quality products, so they can reach the quality of life they deserve.
Our Clients
Our clients increase their probability of succeeding financially. They have a clear picture of where they are going and what must be done to get there. They avoid the pitfalls of poor products and poor implementation. They take comfort from the fact that their personal situation is handled by someone they can trust.
Established in 1994


Our Offers:
---
Live Your Dream
We believe that all wealth management starts with a dream. Our role is to help you develop a financial plan that will allow you to live your dream.
Whether your dreams are short-term or long-term, grand or modest, no matter what stage of life you are at, we want to help you live your dream. Dreams are very personal.
Your dream may be to finance your children's education, to purchase a summer home or to enjoy a retirement free from financial worry. Whatever your dream, we are here to help.